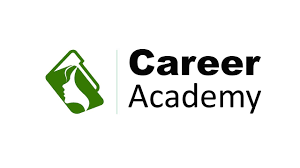 The Workface Career Academy has been helping students connect with employers and small businesses in Australia since 2005. Their training programs includes pathways to get work experience in the accounting industry after completing courses in Xero, MYOB and QuickBooks and their training programs are now available for Learn Express members.
Learn more about the Career Academy
Connect with small businesses
The Career Academy tools available to members include –
Career Academy Job Seeker Training Program
The best chances of career success and happiness start with you discovering what you love doing, or aspects about what you know how to do that you love. Then you can spend time understanding the job market and where to find these jobs and the process of making yourself look good on paper to get these jobs.
Along with cover sheets, resumes and phone interviews we share information and tips on how to present yourself, which questions to ask and why and then how to accept and negotiate your salary package.
Dropbox for Beginners
Dropbox is an online file storage service that can be used as a backup for your photos and files as well as a place to share files with your friends, family and work colleagues. It can be used as a group folder for projects and is a fantastic way to collaborate with team members.
Become an Independent Contractor
To be an independent contractor is to do your own packaging of services and what you intend to offer and then put a price on it. This price could start as an hourly rate and end up as a fixed rate based on outcomes and although this process involves a lot of research it gives you a tremendous amount of independence.
This course will take you through the fundamental changes in attitude and behaviour required to start your own business as a side-hussle.
See our Xero & MYOB Training Video Tutorial membership options